We just installed a new furnace. The bidding process was rather painless. The winner was based on efficiency, cost, and expertise. I only had one reservation.
The thermostat.
He tried to sell it to me as a "sexy gadget". "Color touchscreen with SD Slot to load custom wallpapers." Yes, I grimaced. And yes, I actually did ask for a simpler model.
I wanted something simple and functional. You know, something like this: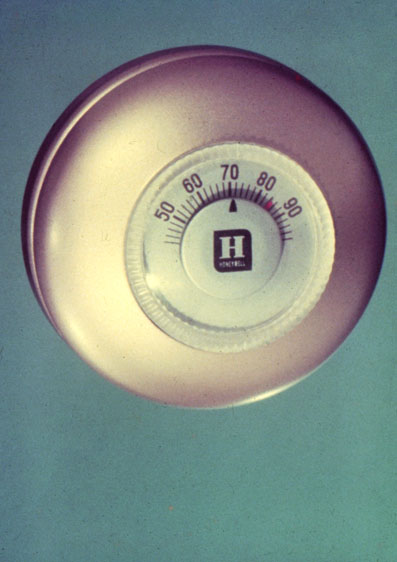 Instead I'm stuck with an unresponsive chintzy piece of plastic like this:
But I won't have this monstrosity on my wall for too long.
Functional, clean, intelligent, simple, connected. A lustworthy thermostat.
It's not designed by Apple, but Apple is in the DNA (
The 2 founders of Nest were responsible for the iPod
).
More importantly, this product is symbolic of the trickle down effect of Apple ideals: